WWOOFers
We had an incredible time, but we are no longer accepting WWOOFers.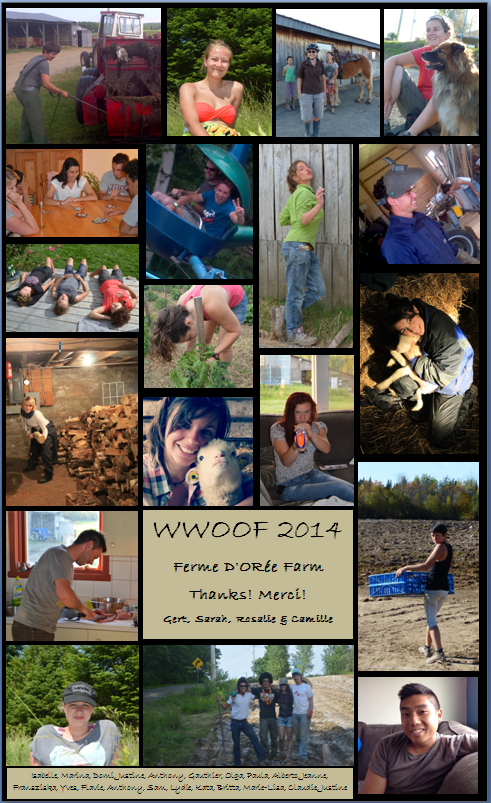 Interns
We are accepting motivated interns that commit for the whole growing season. Our internships are very competitive. Apply with CV and references.
Jobs

We are looking for
a full-time butcher
a part-time administrative assistent
a part-time social media coordinator
a part-time butcher shop assistant

Send your CV to info@fermedoree.com to apply.